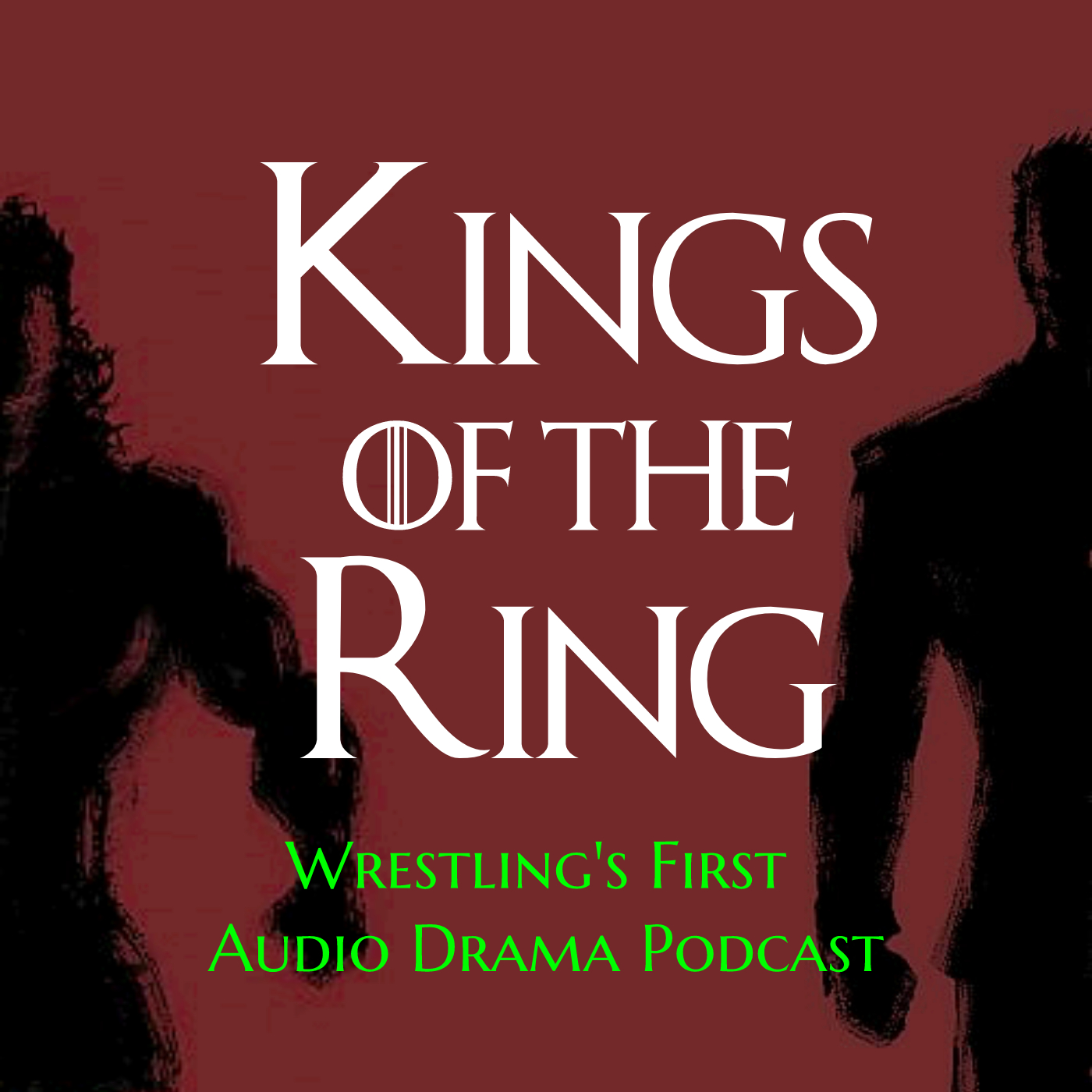 Please visit the official "Kings of the Ring" merch store for t-shirts, coffee mugs, and more! KingsOTR.com/Store
KingsOTR.com ... @KingsOTR ... Facebook.KingsOTR ...
Previously on Kings of the Ring, Diamond Donny Gold ran a major angle on MTV to set-up the Empire-Mania match with Sylvester Stallone, although partner Killian Kavanagh's botch may have screwed things up.  Empire newcomers Corporal Punishment, Michael Angel, and Leroy Brown, along with Empire vet Tarzan Kid continue to struggle sharing second fiddle status to champion Thor Hanson.
Julian Cain orchestrated a buyout of SCW from Nigel Davies, Les Henderson, and Bob Walker to secure the cable TV slot on WVBS on Saturdays at 605.  And Krusher Krawcyk sat at home and watched Empire announce their debut show in Krusher's backyard, St. Louis, and had the answers in the form of 48 oz of cold blue steel…
Today's episode features the guest voice talents of Cyrus Fees and LA Smooth and would be rated MA for profanity and sexual dialogue.