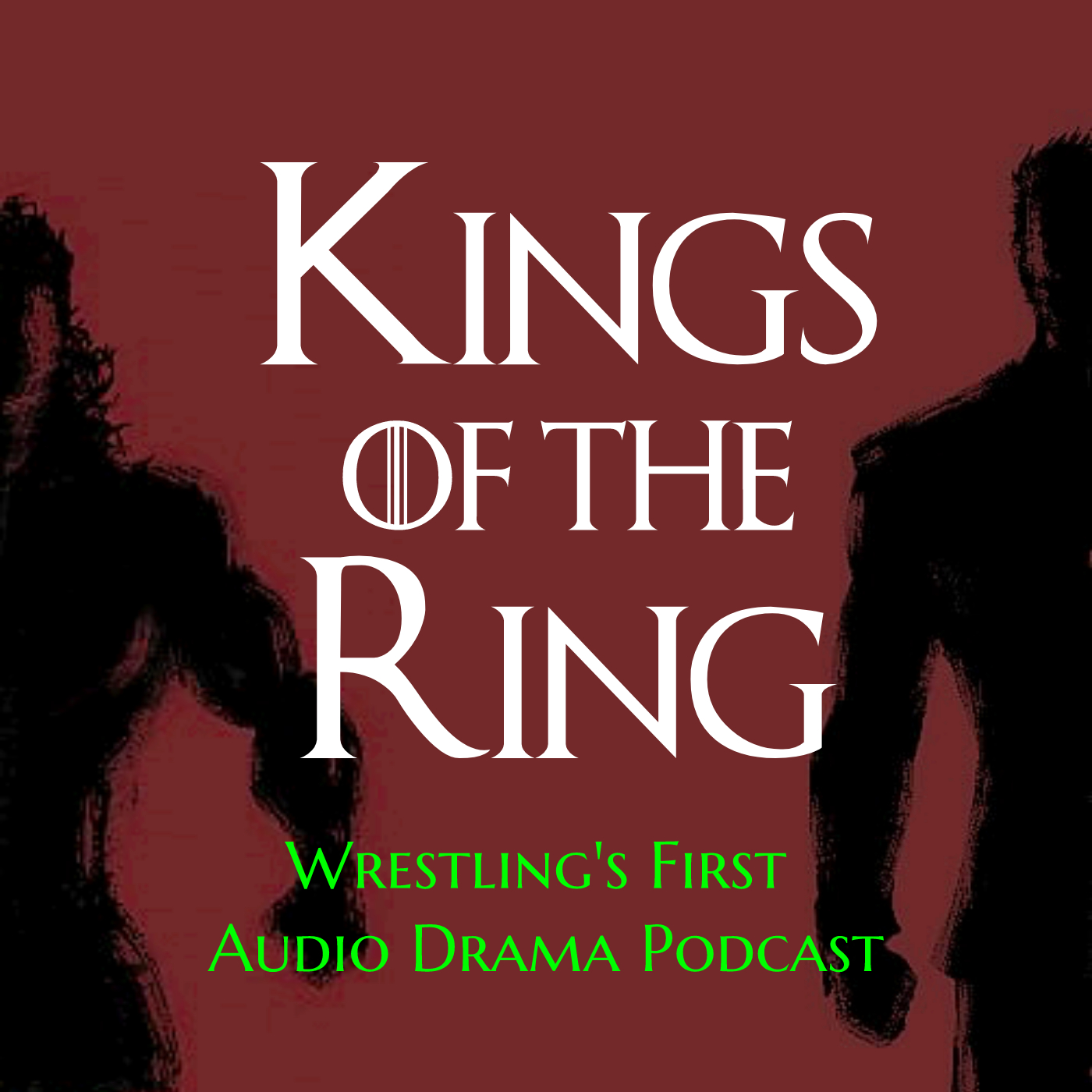 Please visit the official "Kings of the Ring" merch store for t-shirts, coffee mugs, and more! KingsOTR.com/Store
KingsOTR.com ... @KingsOTR ... Facebook.KingsOTR ...
Previously on Kings of the Ring ... Tommy Aloha worries he's being buried by Booker Jesse James after losing the biggest match of his career and being split up with his long-time partner Hercules Harris, to set up CWA's Thanksgiving supercard, the Battle of the Starrs. The main event of which features visiting Dan Sanders, who continues his free agent tour of the Alliance since departing the Empire after a 10-year run.
After seeing top stars Michael Angel and Leroy Brown jump to the Empire, and firing other promising young talents, Burt Ironside feels the pinch of his personnel decisions in 1984 with crowds down across the board, while Charlie Gotch's resurgence since bringing in Goliath for a championship run continues, despite the toll its taking on his son Nelly.  In a desperate attempt to preserve his territory, Krusher Krawcyk threatened Julian Cain at gunpoint  to stay out of the Heartland.
As everything builds towards Julian Cain's celebrity-centric wrestling show, Empire Mania, whose main event featuring Sylvester Stallone, Diamond Donny Gold was bumped out of and replaced by Killian Kavanagh.
Today's episode would be rated TV-14 for profanity and sexual references.  Ladies and gentlemen, welcome to the Kings of the Ring!