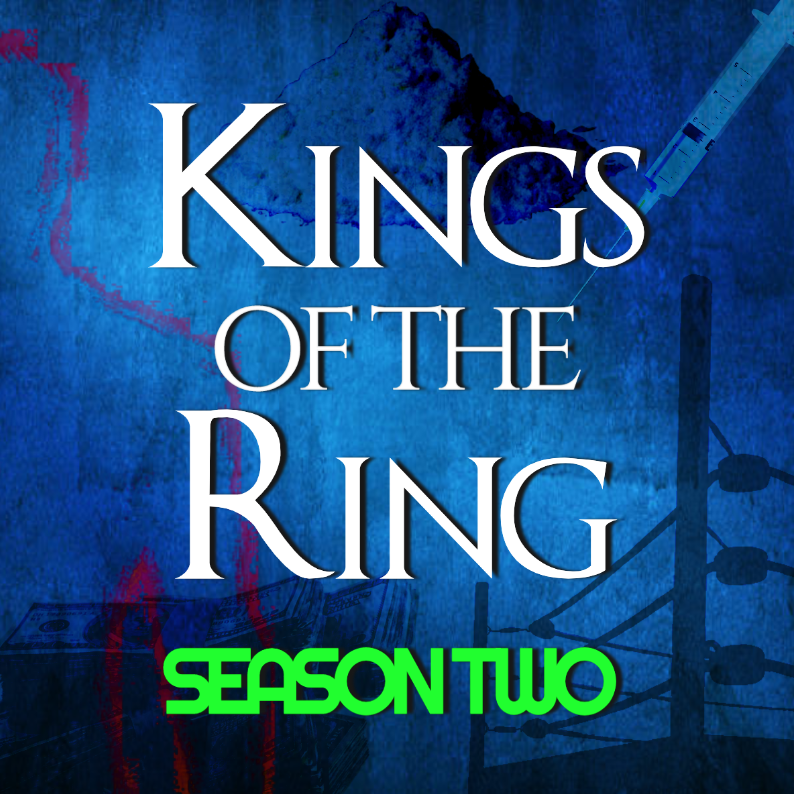 Let us take you back to the good ol' days of wrestling in the 1980's, with one more Jumbo-sized edition of the #1 Fiction Podcast in all of Pro-Wrestling!  
And please welcome @RJ City to the Season 2 cast!
https://www.youtube.com/RJCityLovesYou
https://www.prowrestlingtees.com/RJCity
LIKE/SUBSCRIBE/FAVORITE "Kings of the Ring" and be sure to give us a 5-star rating on whichever Podcast App you listen to the show on.  Thanks!
And for early access and the Expanded Edition of today's episode with Deleted Scenes, along with access to the Directors Commentary, please check out  Patreon.com/KingsOTR
"Kings of the Ring: The Rise of Cain", the official novel adaptation of Season One: Part One is now available on Amazon!  300+ pages with DELETED and EXPANDED scenes and much more!
"Kings of the Ring" is written and directed by @SteveTeTai.  Sound Design and editing by Mana Sports Media.  Voice characterizations by Steve Te Tai with special guest voice actors. For any questions or feedback email us at PartsUnknown@KingsOTR.com.