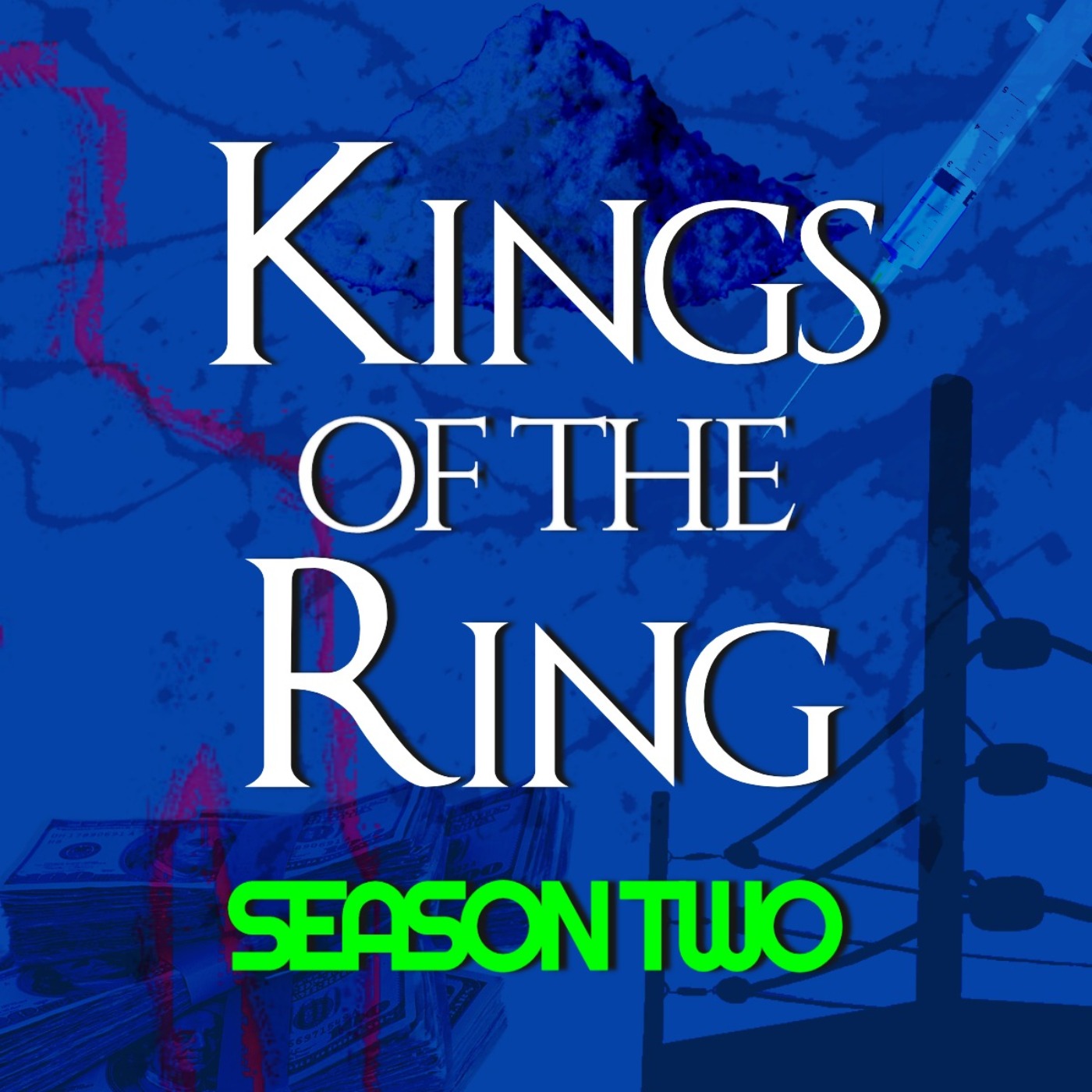 Let us take you back to the good ol' days of wrestling in the 1980's, with the #1 Fiction Podcast in all of Pro-Wrestling!  
In This Corner with Cyrus Fees
LIKE/SUBSCRIBE/FAVORITE "Kings of the Ring" and be sure to give us a 5-star rating on whichever Podcast App you listen to the show on.  Thanks!
And for early access and the Expanded Edition of today's episode with Deleted Scenes, along with access to the Directors Commentary, please check out  Patreon.com/KingsOTR
Previously on Kings of the Ring...
The entire wrestling world experiences the PR damage from the ABC News Exposed report on wrestling.  While SCW strategy is to amp it up in the ring by making the matches more realistic than ever, to the point of hurting each other, Julian Cain still searches for a proper counter, as hyper-realism would never be an option for the EWF, all while trying to figure out what to do with Hercules Harris.  And while the wrestling world deals with that Krusher Krawcyk is dealing with something much worse as he's being sued for $2 million dollars for striking Michael Sluck during that report.
"Hollywood" Buddy Melrose is on the mend, while juggling such visitors as Thor Hansen and the Gotch family, and Criss Stanley struggles to learn how to wrestle, while being the punching bag for the Meat Machine.
Corporal Punishment gets the offer of a lifetime from the Hasbro toy company, while Bobby Lee Rivers and Davey Boy Givens continue to develop as a team and as friends as an interesting new act for Southeast Championship Wrestling, which also saw Jimmy Buck make his WVBS debut promising to wrestle his very first match, against a mystery opponent.
And finally Charlie Gotch called old friend and World Japan Wrestling owner Mikasa to tell him Goliath was stripped of the AMW title and he needed to return the belt.  Goliath gathered with his harem of Japanese beauties and prepared to do just that.
Kings of the Ring is intended for mature audiences.  Today's episode would be rated MA for graphic descriptions of bodily functions, profanity, 80's cigarette smoking, drinking while driving, descriptions of nudity, and outdated wrestling racial characterizations.
"Kings of the Ring" is written and directed by @SteveTeTai.  Sound Design and editing by Mana Sports Media.  Voice characterizations by Steve Te Tai with special guest voice actors RJ City and Cyrus Fees. For any questions or feedback email us at PartsUnknown@KingsOTR.com.