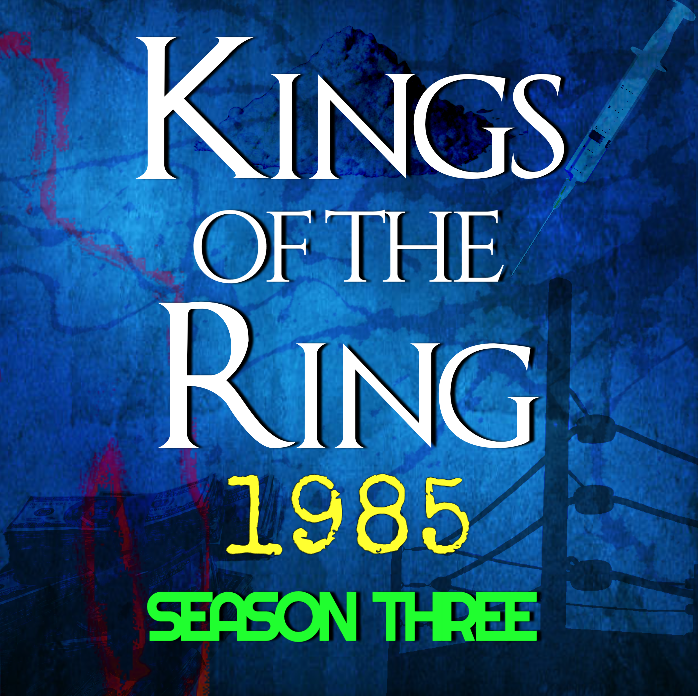 Welcome to Kings of the Ring. A fictional wrestling saga inspired by the real-life stories of the 1980's Pro-Wrestling Era, written and produced like an ensemble cast cable drama or soap opera. Welcome to 1985!
If this is your first time listening and don't want to #Binge the first two seasons, become a Patron and listen to a 60-minute recap of Seasons 1 & 2 to get caught up all at once! Plus get EXTENDED EDITIONS of all Season 3 episodes and support the most unique podcast in Pro-Wrestling! Patreon.com/KingsOTR
The Novel Adaptations for KINGS OF THE RING:
Book (Season) One: The Rise of Cain (eps 1-11)
Book (Season) Two: Retaliation (eps 12-20)
are now available on Amazon!  300+ pages each with DELETED and EXPANDED scenes and much more!
Be sure to LIKE/SUBSCRIBE/FAVORITE the "Kings of the Ring" and be sure to give us a 5-star rating on whichever Podcast App you listen to the show on.  Thanks!
"Kings of the Ring" is written and directed by @SteveTeTai.  Sound Design and editing by Mana Sports Media.  Voice characterization by Steve Te Tai. For any questions or feedback email us at PartsUnknown@KingsOTR.com.