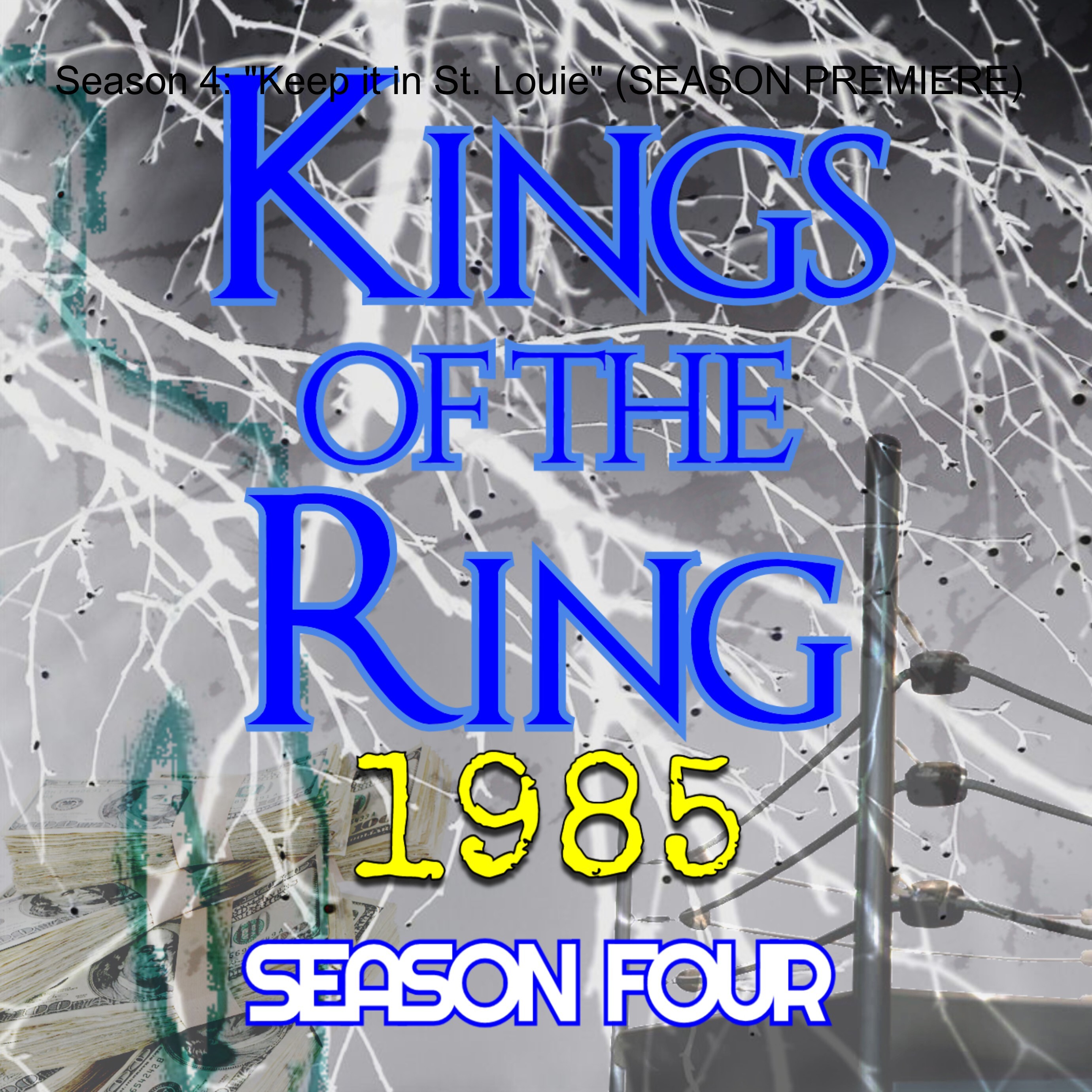 Welcome to the Kings of the Ring. A fictionalized and romanticized re-telling of the 1980's Wrestling Wars, following the rise and fall of the power brokers of the sport, while offering a peek into the sex, drugs, and muscles lifestyle of the 80's wrestler and the sacrifices they make for success.
Previously on Kings of the Ring,
The leaders of the World Wrestling Alliance met at Burt Ironside's ranch in Dallas to concoct an Alliance supershow called the "Superbowl of Wrestling" to be held in St. Louis. 
Krusher Krawcyk, in a desperate attempt to buy back his house, is taking any booking he can get, including a strange offer to wrestle before an orchestra. Apollo Sampson and Gabriel Angel have been headlining All-South shows against the Southern Rebels, while Apollo has been getting bullied all year long by Brick Sawyer. 
Hercules Harris still struggles with his Mbutu Zulu gimmick, but started to exercise his newfound political power by getting former mentor, DeShaun Brown, fired. Michael Angel got an answering machine message from his brother Gabriel to meet outside of Topeka, and Julian Cain FINALLY got the invitation to the Sam Hollingsworth Social Society he's been craving his entire life.
Kings of the Ring is intended for mature audiences. Today's episode would be rated MA for drug use, smoking, profanity, racist and sexual dialogue.
"Kings of the Ring" is written and directed by @SteveTeTai.  Sound Design and editing by Mana Sports Media.  Voice characterization by Steve Te Tai, with Guest Voice Actors RJ City, Cyrus Fees, and Evan Ginzburg.  For any questions or feedback email us at PartsUnknown@KingsOTR.com.
Facebook.com/EvanGinzburgsOldSchoolWrestlingMemories