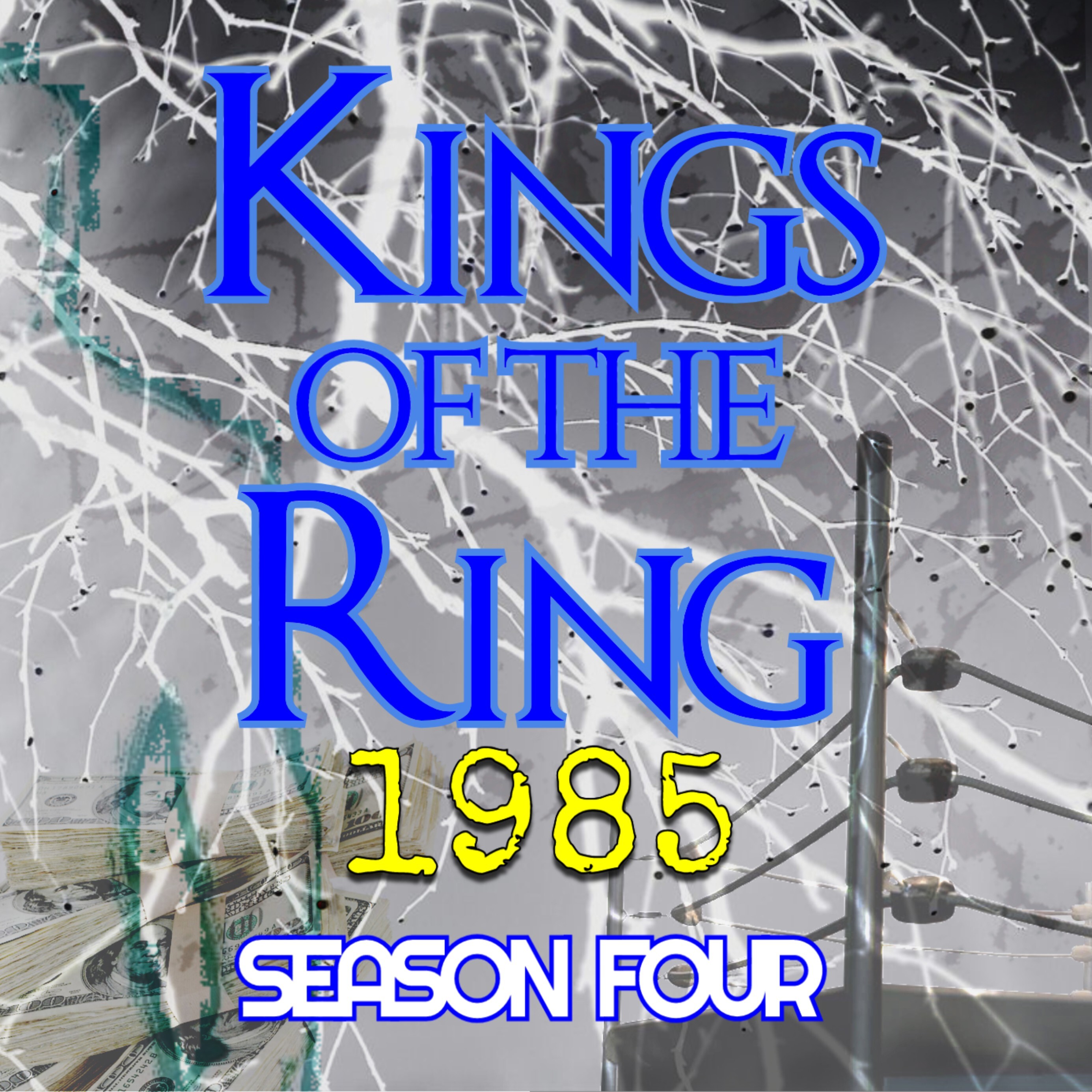 Welcome to Kings of the Ring. A fictional wrestling saga inspired by the real-life stories of the 1980's Pro-Wrestling Era, written and produced like an ensemble cast cable drama or soap opera.
Previously on Kings of the Ring,
Diamond Donny Gold awakened from the plane crash only to learn that he's paralyzed from the waist down, and that Chief Waylon Thorpe died.
Corporal Punishment begged for his job back in the Empire, and Louie the Greek noticed how personal Julian Cain's feelings are towards Charlie Gotch.
Charlie and Burt schemed on the future, Julian Cain successfully swiped Hollywood Buddy Melrose out of retirement, Tarzan has been working with the dragoni crime family to pay off his gambling debts, and the Southern Rebels arrived in All-South and immediately targeted Gabriel Angel who is all alone
And finally, St. Louis was sold at auction to the highest bigger, and we never found out if was Charlie & Burt, Krusher & Gilmore, Julian Cain, or someone else … until now.
Kings of the Ring is intended for mature audiences. Today's episode would be rated MA for profanity,  smoking, and disgusting graphic sexual dialogue.
"Kings of the Ring" is written and directed by @SteveTeTai.  Sound Design and editing by Mana Sports Media.  Voice characterization by Steve Te Tai, with Guest Voice Actors RJ City, Cyrus Fees, and Evan Ginzburg.  For any questions or feedback email us at PartsUnknown@KingsOTR.com.
Facebook.com/EvanGinzburgsOldSchoolWrestlingMemories