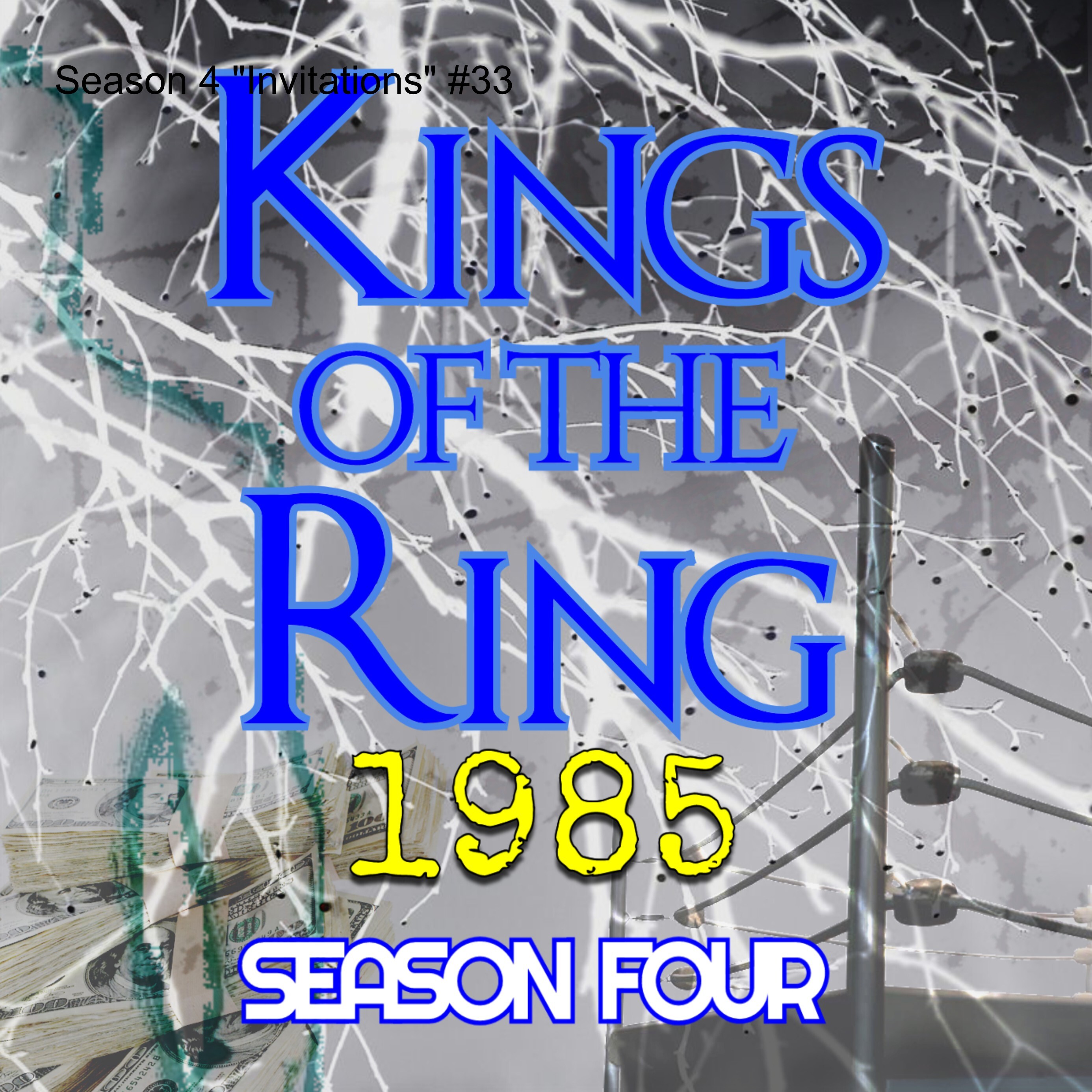 Welcome to Kings of the Ring. A fictional wrestling saga inspired by the real-life stories of the 1980's Pro-Wrestling Era, written and produced like an ensemble cast cable drama or soap opera.
Previously on Kings of the Ring,
Daniel Hawkins unknowingly outbid fellow WWA members to buy Heartland Pro-Wrestling at auction, as part of his moves to compete with Julian Cain's Empire, while the wrestlers began their migration out of St. Louis. And while Criss Stanley continues to find ways to fit in and be useful, Burt Ironside didn't like how he and the Alliance were worked by Julian in the auction.
After working off his gambling debts with the Mafia, the Tarzan Kid is once again riding high, the Southern Rebels debuted in All-South Wrestling by re-starting their feud with Gabriel Angel which now includes Apollo Sampson, whose been having his own issues with wrestler life and being targeted by locker room bully Brick Sawyer. Hercules Harris struggles with his "Mbutu Zulu" gimmick while Michael Angel and Corporal Punishment struggle with their standing in the EWF.
And while Julian Cain makes moves to attempt to impress mainstream society we journeyed back to the 60's where we saw the Kingsverse in its early days and his interactions with the owners of the Alliance as we explore where Julian's issues with Charlie Gotch began.
Kings of the Ring is intended for mature audiences. Today's episode would be rated MA for excessive profanity and sexual dialogue.
"Kings of the Ring" is written and directed by @SteveTeTai.  Sound Design and editing by Mana Sports Media.  Voice characterization by Steve Te Tai, with Guest Voice Actors RJ City, Cyrus Fees, and Evan Ginzburg.  For any questions or feedback email us at PartsUnknown@KingsOTR.com.
Facebook.com/EvanGinzburgsOldSchoolWrestlingMemories