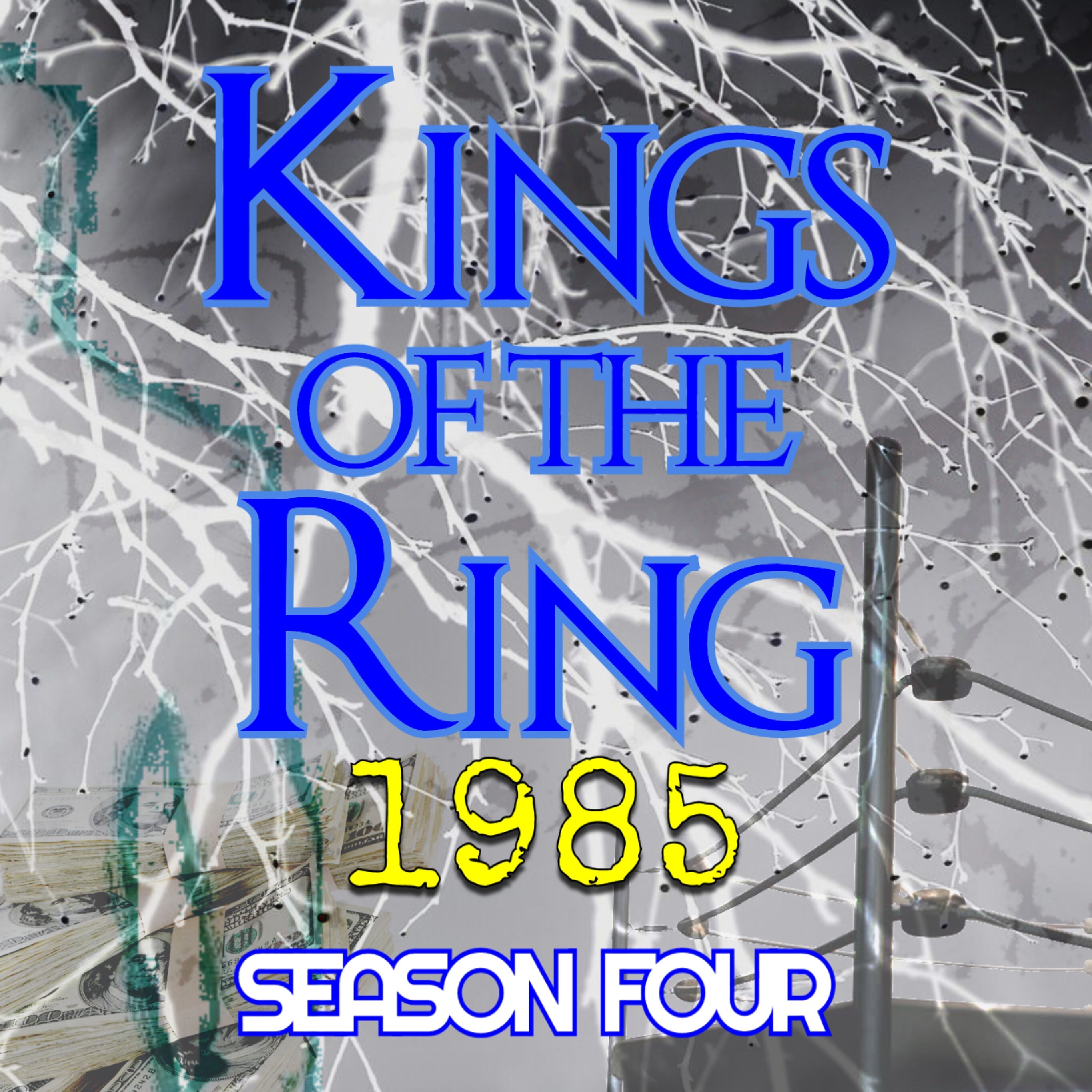 Welcome to Kings of the Ring. A fictional wrestling saga inspired by the real-life stories of the 1980's Pro-Wrestling Era, written and produced like an ensemble cast cable drama or soap opera.
Please welcome Evan Ginzburg to the Kingsverse! Evan was an Associate Producer on the Oscar-nominated 2010 film The Wrestler and noted wrestling documentary 350 Days, and a prominent advocate for the Pro-Wrestling business.
Sign up with
Patreon.com/KingsOTR
to get EXTENDED EDITIONS of all episodes and support the most unique podcast in Pro-Wrestling!
Previously on Kings of the Ring,
Krusher Krawcyk lost a 2-million dollar lawsuit for striking reporter Michael Sluck, and began preparing for bankruptcy.
Julian Cain arrogantly took the Empire back to Atlanta and drew the smallest crowd to ever see Thor Hansen as EWF champ, despite his celebrity status as co-star of the hit Rambo movie.
Hercules Harris and Tommy Aloha bailed on SCW to join the Empire, to mixed results as Hercules was saddled with a heavy gimmick that he was highly conflicted about playing.
Burt Ironside's All-South Wrestling and Charlie Gotch's American Midwest Wrestling were both energized by the influx of the Meat Machine talents, packaged by Burt's nephew Criss Stanley with new ready for TV gimmicks.
The Southern Rebels finally finished up in SCW, doing the honors for the Rock'n'Rollers at Wrestle America. Wrestle America, SCW's biggest show in history headlined by Hollywood comedian, Jimmy Buck vs. Jesse James, and Diamond Donny Gold defending the WWA world title against rookie Beau Riggs. A wrestling dream show turned into a nightmare as the private plane flying Diamond Donny to the next town, went down in a fiery crash.
Kings of the Ring is intended for mature audiences. Today's episode would be rated MA for profanity, drug use, smoking, homophobic slurs and sexual dialogue.
"Kings of the Ring" is written and directed by @SteveTeTai.  Sound Design and editing by Mana Sports Media.  Voice characterization by Steve Te Tai, with Guest Voice Actors RJ City, Cyrus Fees, and Evan Ginzburg.  For any questions or feedback email us at PartsUnknown@KingsOTR.com.