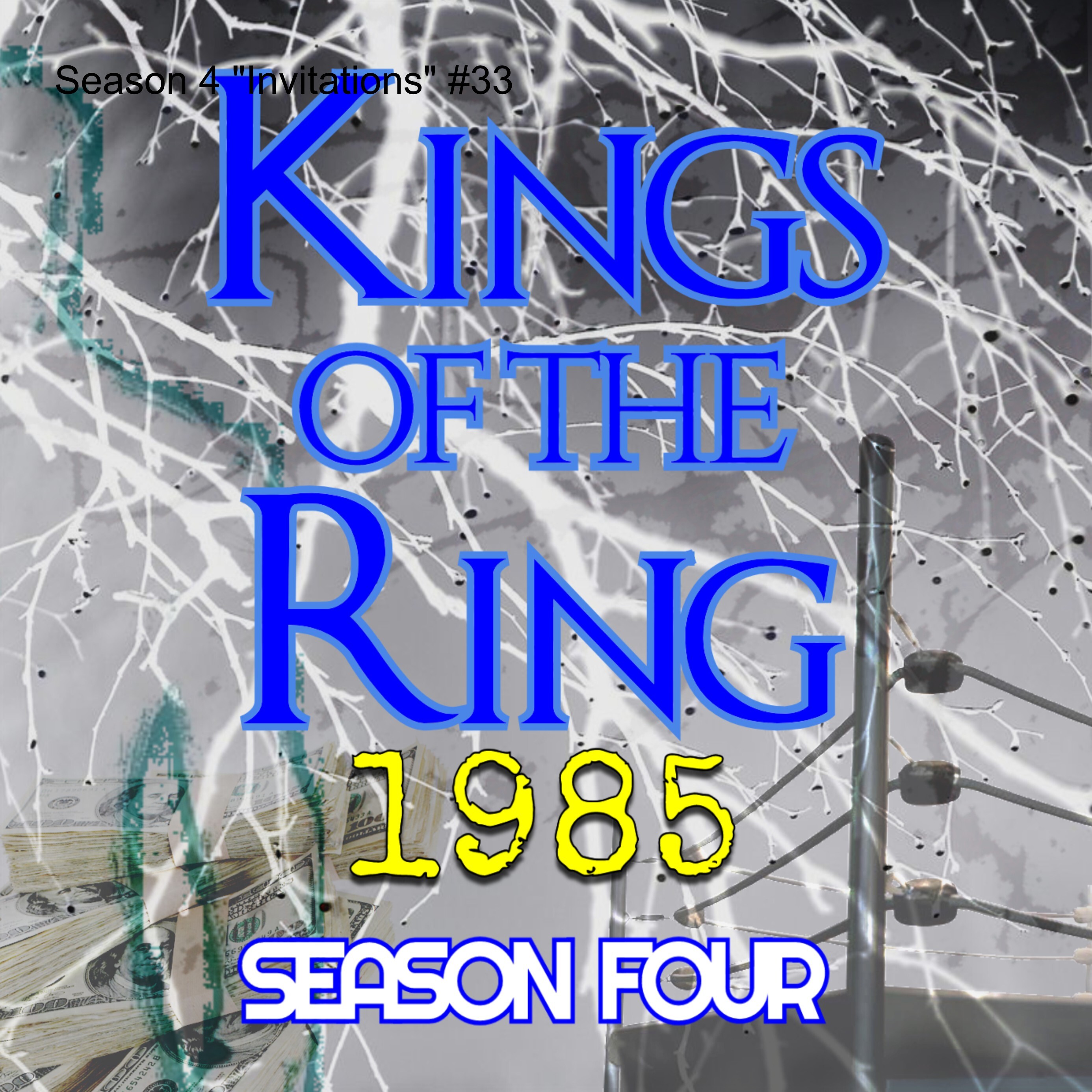 Welcome to the Kings of the Ring. A fictionalized and romanticized re-telling of the 1980's Wrestling Wars, following the rise and fall of the power brokers of the sport, while offering a peek into the sex, drugs, and muscles lifestyle of the 80's wrestler and the sacrifices they make for success.
Previously on Kings of the Ring,
Thor Hansen headlined Empire-Mania against "Handsome" Jack Trade's charge, Kong the Destroyer, in a tag match, and Bad Bad Leroy Brown was given extended leave to get long overdue knee surgery. Charlie Gotch got egg on his face after he booked the old timers against the Apocalypse and were booed out of the building, and Michael Angel had a tearful and emotional farewell to his brother and father before bolting for the EWF. 
After declaring bankruptcy after losing his lawsuit against ABC News Exposed, Krusher Krawcyk has been back on the road, getting as many bookings as he can, and Diamond Donny Gold has had a rough recovery since the plane crash that broke his back and left him paralyzed from the waist down. Hercules Harris was reunited with old trainer DeShawn Brown, who constantly lets him know it, and Jimmy Buck's wrestling foray has paid off into being on the verge of signing on to star in a huge Hollywood comedy.
And finally we saw Julian Cain's encounters with Charlie Gotch as a youth in discovering their mysterious history together.
Kings of the Ring is intended for mature audiences. Today's episode would be rated MA for the usual. Sexual dialogue, profanity, drug use, and smoking. (Hear that kids? smoking ain't cool anymore…)
"Kings of the Ring" is written and directed by @SteveTeTai.  Sound Design and editing by Mana Sports Media.  Voice characterization by Steve Te Tai, with Guest Voice Actors RJ City, Cyrus Fees, and Evan Ginzburg.  For any questions or feedback email us at PartsUnknown@KingsOTR.com.
Facebook.com/EvanGinzburgsOldSchoolWrestlingMemories